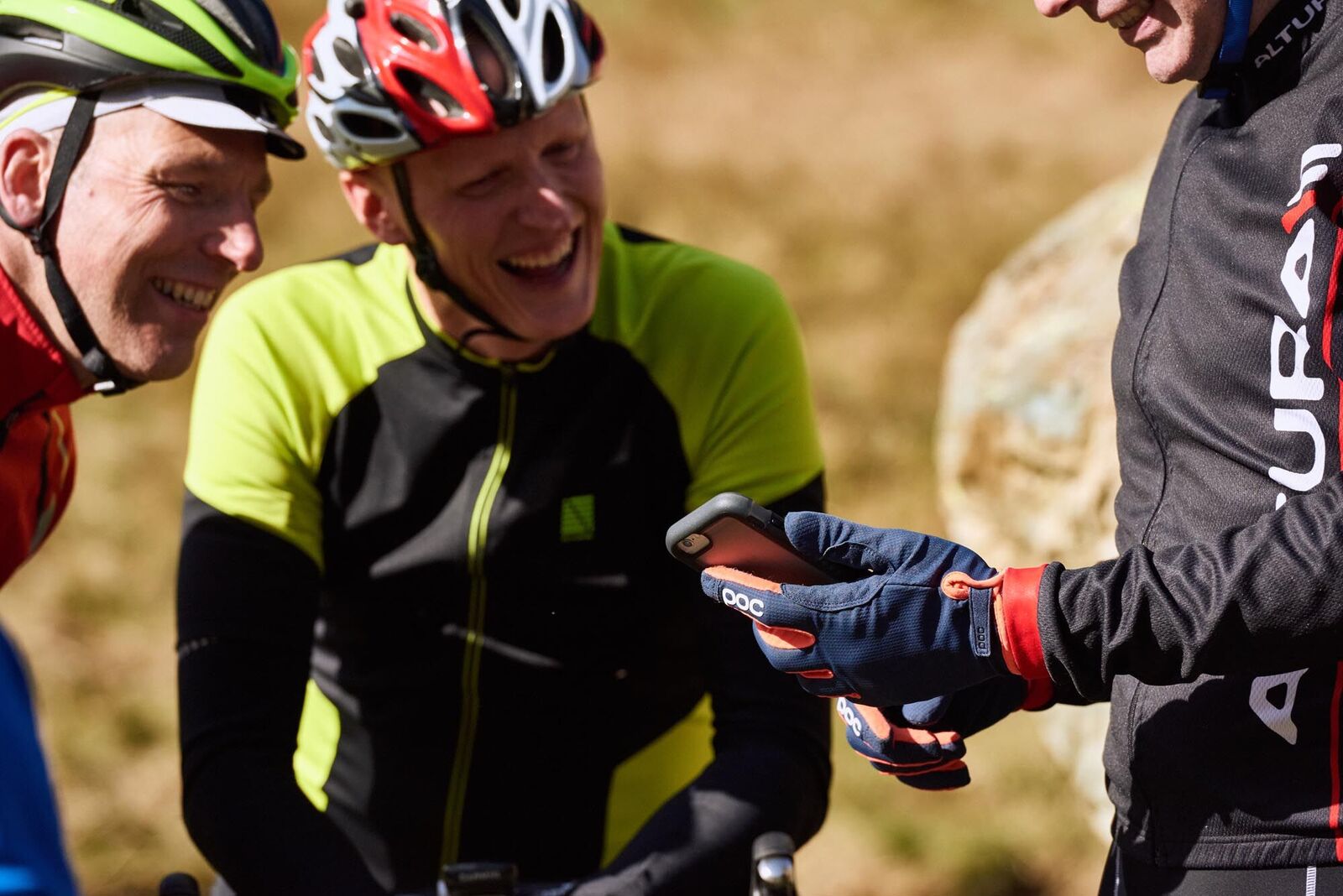 Cycling fun in Berlin with the Strava App
Imagine, you want to start a cycling trip through Berlin. Of course you got your bikes, your friends and the date, but – where to go to? Berlin has a few million inhabitants and an area of almost 900 square kilometres. So, what if other bikers already did your job and favoured interesting locations for resting, sight seeing and – we are bikers – reparing your bike? Let us have a look at "Strava".
This is the Strava routing app for Berlin

The App allowes their users to discover new areas with the aid of former trackings of running and cycling users. Interesting spots, where several users took photos will surely be interesting for you as well. And if you are having a longer tour with your bikes and some issues appear, why not going to the garage, that other bikers trust already? A few hundred visitors recommended a restaurant? Maybe this might be a place for you to have a rest as well?

With the integrated GPS you can not only get information about all this locations, you can easily get to them. Most functions are easily accessible when you are cycling and should focus on the traffic around you.
But the App offers this advantages only for twelve metropoles worldwide yet. Berlin is the only german city included yet. So, why using Strava, if you are not visiting any of these cities in near future? Maybe there is other functionality, that might help you on cycling trips and preparing your fitness for such tours.

Beside the named advantages, Strava is an App, that tracks your fitness activities like jogging, walking, cycling, etc.
So you can see your progress, when you try to get better or you can have an overview of how much you already succeeded. And in conjunction with a smart watch or any similar tool, you can record your vital data as well. By this, Strava does not only record your running or cycling, it helps you to improve healthful.
If you enjoy listening to music during your running activities, you might miss an integrated music player. But when you choose another app to listen to music, Strava lowers the musics volume, whenever you reach a new milestone.
Getting social is easy with Strava

If you like the competition against yourself and for your fitness, you might even be interested to share with and compete against your friends? Sounds good? Strava even so offers you the possibility to compare your results with your friends results, presupposed they use Strava as well.
In conclusion of all this, Strava brings several advantages that are usually distributed to several apps. And if this was not enough yet, there will be some more features for premium members, i.e. a live tracking from your activities. Strava does not name the price for the premium membership on their website. In the Google Play Store the in-app purchases are given from 4,87€ to 65,49€. Apple specifies the purchases from 5,99€ to 59,99€.
Strava includes some features for anonymized data. So you can hide the places, where you start and end your activities regularly (home, work, etc.). You can also restrict following your activities, your pictures and several more data for unknown people or only for explicitly named friends
You can get Strava for Android or for iOS. For using Strava in Berlin, you need to register via email or by your Facebook account.
Additional sources in German: laufmotivation.de, runnersworld.de