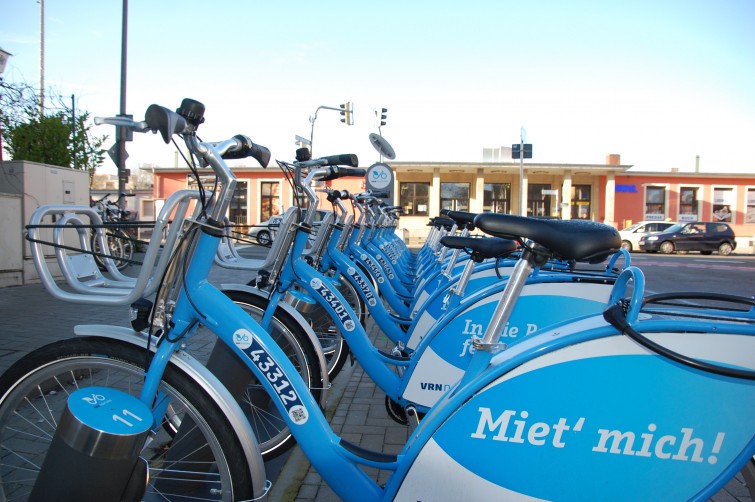 Nextbike Berlin – With Nextbike through Berlin
Nextbike Berlin is one of the largest Bikes sharing systems in Berlin. The largest rental bicycle system in the city .
An  application downloading is the first requirement  to experienced the service. A very simple and easy way to find a Bike anytime  in one of the largest capital, Berlin.
Apple, Android and Windows play stores are containing this app. A registration is required to book a bike.  Mobile GPS will help  to trace the location then the app shows all nearby stations of Nextbike Berlin.The process of booking bikes can be done online.
It's a bike sharing system with thousands of bikes and hundreds of stations in Germany.
Nextbike has got been claimed as a large rental bike sharing system in Berlin. Bikes can be booked online with an Nextbike app, cell phone, house phone, land line or on the vehicle's computer. For the basic users the first half an hour of cycling is free then spontaneously payment required  to keep the ride carry on for the same bike.
Nextbike Berlin has won the tender to set up a new sharing system in Berlin.
With 700 stations and 5000 bikes. The new exciting project will be part of the most extensive bike sharing system in Germany.
The required minimum of 175 stations and 1750 bikes will be exceeded so far. The combination of station network with worldwide is an unique density. Right now Nextbike Berlin is coordinating the next steps with the city of Berlin.
In spring 2017, more than 2.000 bicycles are going to be available at 200 stations in Berlin.
Nextbike had won the bid for a new tender of the present era. Nextbike operates bicycle rental systems in Germany, Europe and worldwide in 16 other countries.
The company was found in 2004, Leipzig, Germany. Later on in more big cities such as Berlin, Düsseldorf, Frankfurt am Main, Hamburg, Munich, Nürnberg and Dresden. Beside the big cities Nextbike is also available in 20 small cities of Germany.
Nextbike operates about 30.000 bikes in Germany and several other countries around the world such as USA, UK, New Zealand, Poland, Croatia, Austria and Switzerland . Leipzig is leading as the headquarter of the company with 100 deployed employees. The company is working for making this project larger by building more stations and facilities on some more other countries as well.
The Senate Administration for Transport and the Environment hopes that the new operator will be able to ensure "the smooth distribution of bicycles in the public space as an interface to public transport". The contract initially runs for five years. A total of 7.5 million Euros will flow into the project from the land budget for Berlin .